Wayne first aired on YouTube Premium in 2019. And it was an instant success claiming tens of millions of views on the streaming service. Unfortunately, YouTube cut back investments on original programming crushing the viewers' dream of a season 2. Many viewers may believe that Wayne season 2 is canceled. But, as Wayne's Co-writer Rhett Reese said on his Twitter, "Wayne wasn't canceled, per se. Rather, its network was canceled."
Luckily for the fans of Wayne, the series arrived on Amazon Prime in November 2020. Even though Wayne has not been officially renewed yet, there is a good possibility that Wayne season 2 will be released if there is a good response on Amazon Prime. The cast and the whole team behind the series in trying their best and trying to push viewers to Amazon prime so that Amazon prime can consider the production of Wayne season 2.
Shawn Simmons the showrunner told that he has already written the Wayne season 2 premiere so Amazon Prime should consider renewing season 2 of Wayne because there are plenty of viewers who want this American dark comedy to continue.
The story of Wayne is about the lead character Wayne McCullough (Mark Mckenna); who is a high-school student that is on a journey to find his late father's stolen car. He is joined on this journey by his crush, a teenage girl Del (Ciara Bravo). If we ask the question of who in the cast will back for season 2 there are a few cast members that come to mind. Wayne season 2 on Amazon Prime would never be the same without well Wayne. So Mark Mckenna who plays the lead role in the series would surely be in season 2. Some other names that come to mind are Del played by Ciara Bravo, and other characters that might be in season 2 include Del's father, her brothers, his best friend Orlando, and principal Cole.
Mark McKenna as Wayne McCullough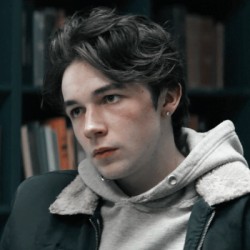 Mark Mckenna is playing the lead role in Wayne season 1. And it is for sure that he will continue to play the lead in season 2 on Amazon Prime. Mark plays a titular, motorbike-driving, nunchuck wielding 16-year-old boy with a heart of gold. He has his ultra-violent ways as he is desperate to find his late father's stolen car which is a hot 79′ Trans-Am. Mckenna is an Irish actor and singer who started his career through the musical "Sing Street" and also starred in the film "Overload" and the mini-series "Sing Street". After his role in Wayne McKenna's plan is to star in the crime series, "One of Us is Lying" on Peacock.
Ciara Bravo as Del Luccetti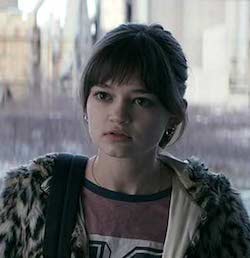 Ciara Bravo is playing Delilah "Del" Lucchetti in Wayne is surely going to be seen on Wayne season 2 on Amazon Prime. She is Wayne's partner in crime and crush who decided to tag along with Wayne on his motorbike in the search of his father's stolen car. At first, she thought Wayne is a little weird but soon realizes that he is as much an outcast as herself. Later along the season Wayne and Del also share a kiss when Del realizes that she has somebody in her life who cares about her. The 23-year-old actress Ciara Bravo has been acting since she was a child her breakthrough role was in as Katie Knight in both Big Time movie and Big Time Rush. She has also starred in many other series like Second Society, Red Band Society, and Agents of S.H.I.E.L.D.
In an interview with Bonnie Laufer Krebs in 2019, Ciara said: "Once you are given the freedom to curse and kick and scream without any reprimanding it is very easy to adjust to that way of life It's very freeing so playing Del was a great experience, I definitely won't be like that in day to day life but I learned a lot from her."
Brother Carl and Brother Teddy – Jon Champagne and Jamie Champagne
Carl and teddy bring in the comedy in the series as they play the twin elder brothers to Delilah, Wayne's love. In the trailer, they are seen beating up Wayne for dating their sister, but they are soon punished when Wayne stands up to them, once they realize that Wayne and Del have run away on their mission they decide to head in pursuit.
The brothers, Carl and Teddy are played by Jon Champagne and Jamie Champagne real-life brother duo which became famous in 2016 when they played twins in Odd Squad. They have since gone to star together in Let it Snow, Murdoch Mysteries, and Spinning Out.
The brothers own a joint Twitter account by the name of There are two of me.
Orlando – Joshua J. Williams
Orlando Hikes is Wayne's best friend in the series who is saved by Wayne from bullies at school.
Orlando's friendship does not seem to be enough for Wayne who doesn't feel a sense of fulfillment in life until he punishes every wrongdoer in the world, but Orlando seems to care a lot about Wayne.
Orlando's character is played by the young actor Joshua J. Williams who has previously stared in Marvel's Cloak and Dagger, Oscar-nominated Mudbound, and Quarry.
Ahead of the release of Wayne On Amazon prime, he said: "If you haven't seen Wayne, it's a pretty ridiculous show. It's funny, it's hilarious.
"It has love, it has comedy, it has action, it has everything you want in a show. So make sure you guys tune in for that on November 6."
Mike O'Malley as Principal Tom Cole
Tome Cole the Principal of Hagler High School which is Wayne's and Del's school. Mike O'Malley is an Emmy nominated actor well known for his role as Burt Hummel, father of Kurt Hummel in the series Glee. O'Malley has also stared in Hoyt in life, Yes, Dear and My own worst enemy. The star is also well known for his recent appearances in "The Good Place", "Snowpiercer" and "The Morning Show".
Wayne Season 2 Expectations
There is no doubt in the fact that Wayne is a huge success, but the longevity of the show only depends on its success on Amazon Prime. Viewers have shown a lot of interest in Wayne and many fans are insisting on the continuation of the story. Season 2 of Wayne on Amazon prime will surely continue from the season finale of the first season. Without an official renewal, season 2 of Wayne's release date is all speculations but many believe that we would be able to enjoy Season 2 of Wayne by the end of the year 2021 or early 2022 which can be a long wait for the fans who have been following the show since it was first aired in 2019. Simmons the creator of the show is very confident that they are going to get an official renewal from Amazon Prime, lets hope for the best but till then all we can do is to wait and watch how things work out for this amazing American dark comedy-action series.
Wayne Season 2 Status
📆 Spring 2023 TV Schedule + Streaming Shows Release Dates Calendar
When does your favorite show come back on? Check it out on our spring release dates guide.
May 2023 Release Dates are here!