"When Calls the Heart" lovers, we have some lovely news for you! We know that if there's a show one enjoys, or say a fictional universe one derives absolute delight from, they would automatically never have had enough of it. After all, is it too wrong to have a little hope, that you will have more of what you enjoy? We think not!
So, as a response to the calls of your heart (pun very intended!) Hallmark Channel launched its digital streaming platform, and the inaugural show on it is "When Hope Calls"; a spinoff of your favorite heartwarming show, "When Calls the Heart". It has been quite a while since the parent show started winning hearts with its themes of fellow feeling and faith, and the spinoff will follow the orphans, Lillian, and Grace. Many characters who were introduced previously make an appearance~ just like the orphans themselves. While several actors will be reprising their roles, there are not crossovers as such.
Naturally, quite a lot of comparisons are made with "When Calls the Heart", and questions like which one is better to keep surfacing but, we will leave it up to you, the viewer, to answer those questions!
---
So, what exactly can you expect the series to be?
The series follows the orphans, Lillian and Grace, who appeared in the Christmas special episode of "When Calls the Heart" titled "The Greatest Christmas Blessing". The sisters were separated from each other when they were children. They reunite in course of time, after they have grown into beautiful, kind women. The show picks up as the sisters leave Hope Valley for Brookfield. They plan to set up an orphanage there, and just as they set about setting their businesses in order, they are met with several trials and tribulations~ not just in matters regarding the orphanage or the children they vow to look after, but also in their personal lives, with budding romances underway and fragile relationships that need care.
The show promises to be a perfect package of laughter and heartwarming moments. As the two sisters navigate their way through the avalanche of emotions and the myriad of impediments that adulthood brings along with it, the viewers will have a lovely experience watching them learn and grow~ guaranteed!
While "When Hope Calls" is in no way the death knell for "When Calls the Heart", you might just get a glimpse of characters moving from the former to the latter, as and when the storyline asks for it. It will be like two stories about different people you enjoy spending time with, and all these people happen to know each other! This is probably one of the many perks of having a happy and close-knit community!
So, hop right into the ride around the "When Hope Calls" world for your share of drama, conflicts, resolutions, and happy tears!
Which faces will accompany you on the journey?
Well, as we said earlier, several actors will be reprising their characters. For example, Pascale Hutton will be seen again as Rosemary, and Kavan Smith will be appearing, once more, as Lee Coulter again, towards the beginning of the series.
Lillian Walsh – Morgan Kohan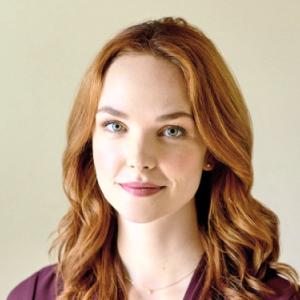 Morgan Kohen will play the role of Lillian, who was separated from her sister when she was adopted from the orphanage. You might have seen Kohan in her guest roles in series like Star Trek: Discovery or Creeped Out.
Grace Bennett – Jocelyn Hudon
Former ballerina Jocelyn Hudon, who was a part of Pixels (2015), will play the lovely Grace, who grew up in the orphanage away from her sister.
Gabe Kinslow – Ryan James Hatanaka
Lillian's romantic interest, Gabriel "Gabe" Kinslow, is played by R J Hatanaka. Constable Gabe Kinslow works for the Royal Canadian Mounted Police. Hatanaka appeared in some plays and theatre works, like in the Park's "King Lear" and "Romeo and Juliet" staged in The Guthrie Theatre.
Charlie "Chuck" Stewart – Greg Hovanessian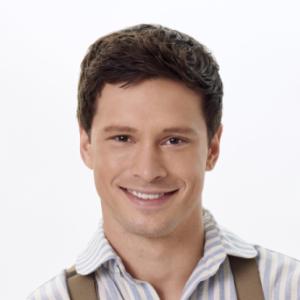 Charlie Stewart, better known as "Chuck" is portrayed by Greg Hovanessian~ who has been a part of many series and feature films, like Slasher, Covert Affair, Nikita, and Private Eye. Chuck happens to be the town veterinarian and a rancher.
Tess – Wendy Crewson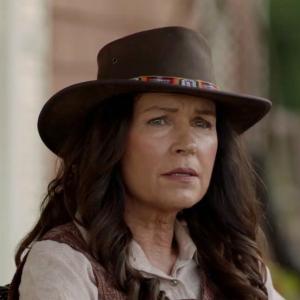 Chuck's mother, Tess, played by Wendy Crewson. Wendy is a director, producer, and actor, of The Covenant fame, also owns one of the largest local ranch herself. She repeatedly tries to stamp out the hint of romance between Grace and Chuck. But, we do not want to be giving out any major plot points here!
Helen – Riley O'Donnell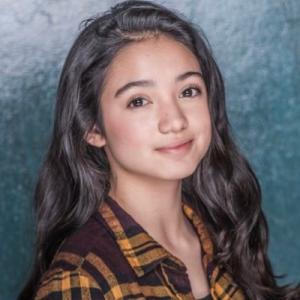 Child actor Riley O'Donnell as Helen, another young orphan, plays a character who has a consistent appearance throughout the first season of the show, in a side plot centering on her pursuit of finding her grandfather.
---
Several other characters help the story move along at different points during the show. Marshall Williams plays Sam Tremblay, who is an aspiring prospector, and the character offers to help at the sisters' orphanage as a handyman in exchange for lodging, and Hanneke Talbot's character, Maggie, gets a fine character arc as she warms up to her job at the infirmary. Plus, you will be introduced to a bunch of other child actors.
Most importantly, where can you get the "When Hope Calls" experience?
A simple subscription to Hallmark Movies Now, which is the digital streaming service of the Hallmark channel, will give you access to the extended experience of life, as it goes on, for your favorite people from Hope Valley~ as well as new characters whom, too, you will hopefully soon grow to love! The show has been on the streaming platform since 2019, so you should not have to run into any trouble finding it!
When Calls the Heart Show Status
When Hope Calls
While writing this post "When Hope Calls" was not renewed for a second season, but we will update this post with the latest status. You can also click the link above to see latest status of the series!
📆 Summer 2022 TV Schedule + Streaming Shows Release Dates Calendar
When does your favorite summer show come back on? Check it out on our summer-spring 2022 release dates guide.