Harvey Specter
PLAYED BY GABRIEL MACHT
Gabriel Macht stars as Harvey Specter, legendary corporate lawyer who currently serves as Managing Partner at Specter Litt. When a new Name Partner joins the firm, he will be forced to navigate the new dynamic, all while trying to reconcile with Mike's departure.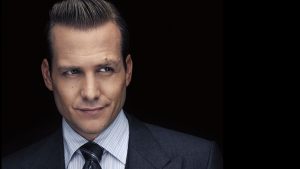 Mike Ross
PLAYED BY PATRICK J. ADAMS
Suits' Mike Ross (Patrick J. Adams) was blessed with a brilliant mind and a good heart, but some bad luck and worse choices derailed his plan to go into law. However, a chance meeting with Harvey Specter brought Mike's considerable gifts to one of the top law firms in New York, and gave him a second chance to get his life on track.
Since then, Mike has learned to win big cases the Harvey Specter way and become a formidable lawyer in his own right, while going to any lengths necessary to hide the fact that he doesn't have a degree. The formerly rudderless young man has also built a surrogate family with his colleagues at Pearson Specter, and found true love with Rachel Zane.
More recently, Mike made a stab at going legit as an investment banker, but fate (and ego) nearly conspired to take away everything, including the woman he loves. Now, Mike is back by Harvey's side and picking up the pieces with Rachel. However, the weight of his secret still hangs heavy around his neck, and Louis's recent discovery of the truth promises to make it all the heavier.
Louis Litt
PLAYED BY RICK HOFFMAN
Rick Hoffman stars as Louis Litt, an intelligent, but fragile Name Partner at Specter Litt. When a new force joins the firm, Louis tries to navigate the shaken dynamic and stand his ground. Although still figuring out his place professionally, Louis may finally feel settled in his personal life with his rekindled romance.
Donna Paulsen
PLAYED BY SARAH RAFFERTY
Sarah Rafferty stars as Donna Paulsen, Specter Litt's office mastermind and Harvey's former executive assistant. After deciding she wanted more from her life, Donna fought to become COO of Specter Litt, but when a new Name Partner joins the firm, she is forced to deal with being put in her place for the first time.
Rachel Zane
PLAYED BY MEGHAN MARKLE
For years, Rachel Zane (Meghan Markle) dreamed of attending Harvard Law and working as a lawyer at the firm she loved: Pearson Specter. Instead, she was lost in paralegal limbo, stuck watching less gifted minds surpass her while she was left to do their research. But after years of being held back by poor test scores, Rachel found the nerve to take the LSAT one more time, and – with the encouragement of Mike – finally aced them.
Since then, Rachel fell in love with Mike and, thanks to a deal she struck with Jessica Pearson, started attending law school at Columbia while working part time at Pearson Specter. But all this progress hasn't been without its setbacks, and when the recent return of an old flame caused her heart to momentarily stray, it threatened to destroy everything she and Mike had built. And while the two of them may have picked up the pieces, Louis's discovery of the truth about Mike will threaten to throw another wrench into their happily ever after scenario…
Katrina Bennett
PLAYED BY AMANDA SCHULL
Amanda Schull stars as Katrina Bennett, Louis Litt's former associate who has returned to Specter Litt as a Junior Partner. In hopes of a future promotion, she will be forced to be less of a lone wolf in the firm and step up as a leader.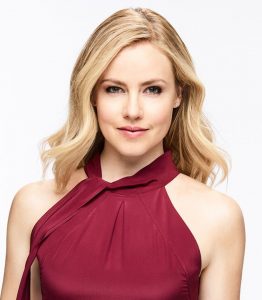 Samantha Wheeler
PLAYED BY KATHERINE HEIGL
Katherine Heigl stars in Season 8 of USA Network's legal drama Suits as Samantha Wheeler – a talented new Partner at Specter Litt who challenges the status quo and will either become the firm's greatest ally or most powerful enemy.
Alex Williams
PLAYED BY DULÉ HILL
Dulé Hill stars as Alex Williams, a formidable Senior Partner at Specter Litt who is vying for Name Partner, but is faced with fierce competition when a new force joins the firm.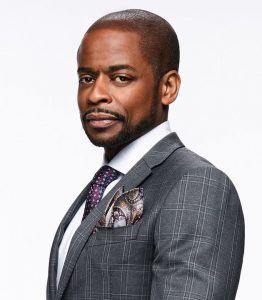 Jessica Pearson
PLAYED BY GINA TORRES
You don't get to the helm of one of the top law firms in the city without learning how to play the game, and Suits' Jessica Pearson (Gina Torres) plays it better than anyone else. Cool and calculating, Jessica always makes sure that even if one of her attorneys loses, her firm still wins. However, win or lose, she's got her employees' backs, and she's not afraid to go to the mat with anyone foolish enough to pick a fight.
Instrumental in nurturing Harvey's career, Jessica wasn't initially impressed by Harvey's choice of Mike Ross as a potential protégé. However, as Jessica dealt with conniving former partners, failed mergers, and threats from both outside and inside her own firm, she came to see Mike as the asset he truly was.
More recently, Jessica began dating Senior Partner Jeff Malone, and though navigating the personal and professional landmines of a relationship like theirs hasn't been easy, Jessica has allowed herself to start dismantling some of the walls she has built up over the years. However, there are some things that Jessica isn't quite ready to share, and Louis's recent discovery of Mike's secret may soon put her in the compromising position of having to choose between her blossoming romance and the firm she's worked so hard to build…
📆 Winter 2023 TV Schedule + Streaming Shows Release Dates Calendar
When does your favorite show come back on? Check it out on our winter release dates guide.
January 2023 Release Dates are here!