Hulu's Only Murders in the Building is one of the most popular comedy debuts this year. Only Murders in the Building has received largely positive reviews from critics. Its comedic approach to crime fiction and the lead actors' performances take the show to the top of the dark comedy watch lists.
Series is following three true-crime podcast enthusiasts Steve Martin, Martin Short, and Selena Gomez living in the same apartment. After a murder in their building, the three neighbors decide to start their own show that covers their investigation of the murder. The show is primarily about their achievements at setting about investigating a murder within their own apartment building.
A blend of dark comedy and social commentary, Only Murders in the Building features a strong ensemble cast of quirky, memorable characters. There are enough twists and turns in the plot itself to make a rollercoaster jealous.
Expectations are running high for a second season but, as with all things in the world of streaming, specific details are all a bit up in the air at the moment. We'll let you know what we know.
Storyline
Structurally, Only Murders in the Building is a "whodunit" with dark comedy overlays and a cast that truly brings the material to life. It is also emblematic of the axiom "be careful what you wish for" as our three protagonists are thrust into a world of intrigue, danger, and mystery somewhat on a lark.
Charles, Oliver, and Mabel are all residents of a tony Upper West Side apartment building, the Arconia, in New York City. The three of them are obsessed with true crime in all its facets. Luckily enough for them, or maybe "as fate would have it," a murder occurs in their very building and the trio decides this is their opportunity to join in on the action and make their true crime content.
As the three learn more about each other, the crime itself, and the ensemble cast that is the inhabitants of their building, we increasingly move from comical, light-hearted situations to an almost palpable sense of danger.
They soon discover that not only did the murder happen in their very building but also that the killer might live there as well.
As you can imagine, this creates more than a little bit of tension and suspense.
Only Murders in the Building
Hulu // Season 3
Only Murders in the Building is an American mystery-comedy television series created by Steve Martin and John Hoffman. ...
Cast & Characters
Charles-Haden Savage played by Steve Martin
Comedic genius and series creator Steve Martin takes a turn as washed-up-actor-turned-sleuth Charles-Haden Savage. Popular back in the 1980s as a detective on a hit drama series, he's now pretty much your average New Yorker with an interesting back story living in the Arconia. The combination of former glory and the current situation lends itself to what is an expectedly eccentric personality who is absolutely comfortable with being in the spotlight but less so with facing certain realities.
Oliver Putnam played by Martin Short
Martin Short's Oliver Putnam is the perfect accompaniment to Steve Martin's Charles-Haden Savage as a Broadway director that just can't seem to find his groove in the city. Another resident of the Arconia, it is Oliver's idea to start the true-crime podcast and, naturally, he appoints himself its director.
Mabel Mora played by Selena Gomez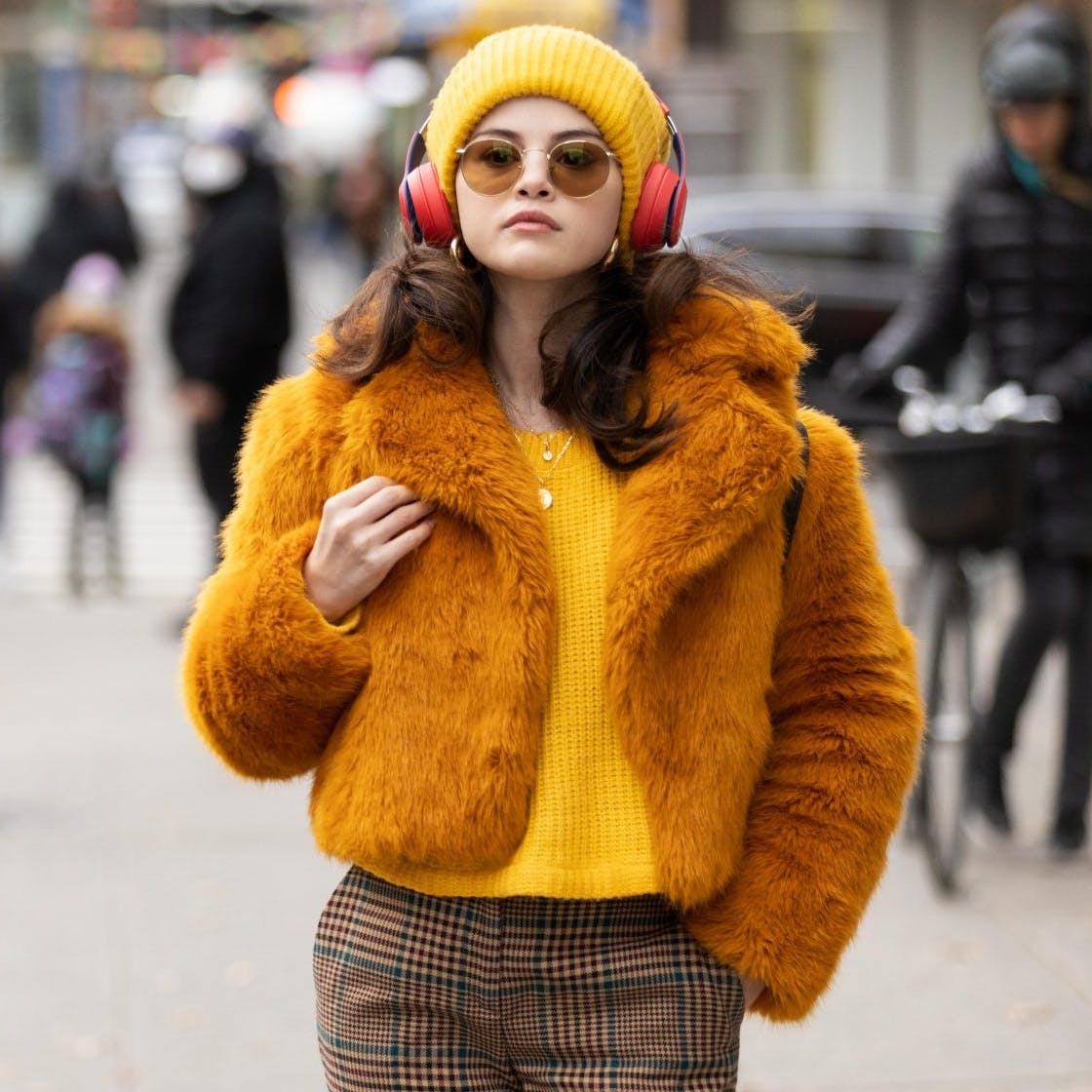 Providing a more ambiguous backstory and even murkier motivations, Selena Gomez's Mabel Mora joins Oliver and Charles-Haden Savage as an Arconia resident but with a twist: She lives in an unfinished apartment she is supposedly renovating for her aunt. This already establishes her as an outsider and makes viewers question her every move. Again, characterization is on point and Selena Gomez is brilliant as the mysterious yet enthusiastic Mabel.
Two other characters, Amy Ryan's Jan and Aaron Dominguez's Oscar play central roles in the story and are featured throughout Only Murders in the Building.
Aside from the main cast listed above, we also have the Arconia building itself and its denizens.
The Arconia's building manager, Ursula, played by Vanessa Aspillaga.
Tim Kono (Julian Cihi) is the resident whose death spurs the action of the series.
Zoe Cassidy (Olivia Reis) is a friend of Mabel's from childhood.
Other Arconia residents include Uma Heller, played by Jackie Hoffman, Michael Cyril Creighton as Howard Morris, and Jayne Houdyshell as Arconia building board member and resident Bunny.
There's also Teddy Dimas, a friend of Oliver and producer of many of his Broadway shows, and masterfully portrayed by the comedic genius of Nathan Lane. Teddy also sponsors the true-crime podcast the protagonist trio creates. He is accompanied by Theo Dimas (James Caverly), Teddy's deaf son.
Jimmy Fallon and Sting also appear as fictionalized versions of themselves while Tina Fey makes appearances as Cindy Canning (true-crime podcast host from Oklahoma), Maulik Pancholy stars as Charles's neighbor, Oliver's ex-wife Roberta is played by Adriane Lenox and Da'Vine Joy Randolph as Detective Williams.
Season 2 Expectations
As we alluded to above, the critical and commercial success of Only Murders in the Building has spurred talk of a second season.
And so far, so good as the series was renewed by Hulu for a second outing. The only problem with shows like Only Murders in the Building (and, before that, The White Lotus) is that their initial premise is often self-contained and, as a consequence, doesn't lend itself easily to follow-up seasons. After all, it is unlikely that another murder will occur in the Arconia and that the ensuing events will lend themselves to an equally novel, compelling treatment.
This recalls HBO's Nicole Kidman hit Big Little Lies which, while largely contained within its first season, left enough ambiguity and mystery from the central first season to somewhat carry a second installment. That's to say that we don't know a lot about the second season for Only Murders in the Building. Even so, given its comedy roots, we expect that launching it will be much easier than some of the supposedly one-off dramas that have dominated over the past couple of years.
📆 Winter 2023 TV Schedule + Streaming Shows Release Dates Calendar
When does your favorite show come back on? Check it out on our winter release dates guide.
January 2023 Release Dates are here!