Messiah
43min | Drama, Mystery, Thriller | TV Series (2020– )
When a CIA officer investigates a man attracting international attention and followers through acts of public disruption, she embarks on a global, high-stakes mission to uncover whether he is a divine entity or a deceptive con artist.
Creator: Michael Petroni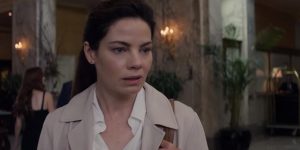 Michelle Monaghan as Eva Geller

Mehdi Dehbi as Al-Masih

John Ortiz as Felix

Tomer Sisley as Aviram Dahan

Melinda Page Hamilton as Anna Iguero

Stefania LaVie Owen as Rebecca Iguero

Sayyid El Alami as Jibril Medina
📆 Fall 2022 TV Schedule + Streaming Shows Release Dates Calendar
When does your favorite show come back on? Check it out on our fall 2022 release dates guide.
November 2022 Release Dates are here!