Miraculous Movie 2020 Release Date? What is the latest status of the Miraculous Ladybug movie? Will it be in theaters any time soon or will it be postponed to 2021? This post will cover all your questions regarding all time favorite Miraculous Ladybug & Cat Noir! Let's start with a little background information about the series.
---
Miraculous: Tales of Ladybug & Cat Noir is a television series that follows Marinette Dupain-Cheng and Adrien Agreste in modern-day Paris. These teenagers transform into superheroes when evil arises. Marinette transforms into her superhero persona, Ladybug, while Adrien transforms into his superhero persona, Cat Noir, using magical jeweled objects known as the Miraculous.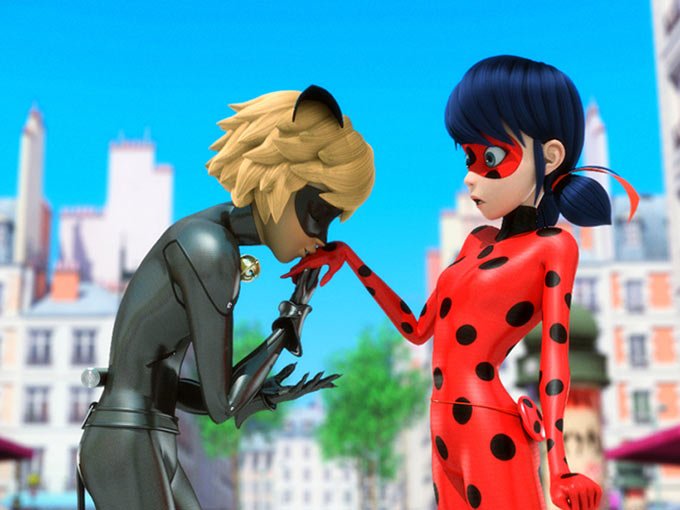 Miraculous Live-Action Movie
The rumors of the live-action movie started in January 2016, when Lindalee Rose posted a YouTube video where she was visiting ZAG studios in the U.S., the producers of this show. Here they show her the future spot of where the new Ladybug & Cat Noir movie was going to be filmed. The film was later confirmed to be in production during the "Miraculous" panel at Anime Expo in July 2016.
The announcement of the live-action film sparked various sentiments from fans on all platforms, from YouTube, Reddit posts to blogs. A lot of them didn't want to see this animated cartoon series being transformed. That didn't stop some fans speculating on what the perfect casting might be, from Angelababy (Angela Yeung Wing) as Marinette; Lucas Till as Adrien, Justin Long's voice for Plagg, Dove Cameron as Chloe, Gina Rodriguez as Alya, Dev Patel as Nino, just to name some of the main characters.
Jeremy Zag, the creator of the series, revealed in an interview on August 25, 2016, that the movie was in the scripting stage, and that the story of the movie would be based around Ladybug and Cat Noir's beginnings and how they fell in love while diving into even more details about their life.
At Los Angeles Comic-Con on October 30, 2016, a poster for the movie was revealed, and a release date of 2019 was announced. But this later changed as in early 2017, the date was postponed to 2020.
Miraculous Movie Timeline
Let's see a timeline of the events since that year:
On July 20, 2017, Jeremy Zag revealed that the Miraculous movie was going to be distributed by Lionsgate.
On July 19, 2018, Jeremy Zag started location scouting at Paris, France, for the film set.
On July 20, 2018, during the Miraculous panel at San Diego Comic-Con 2018, Ezra Weisz revealed that Michael Gracey, the Australian director of The Greatest Showman, was involved in the film.
On December 6, 2018, during CCXP 2018, it was confirmed that the live-action film was no longer in production.
Ladybug & Cat Noir Awakening: Animated Musical In Production
But it's not all bad news, the live-action film has been replaced with an animated musical film by the name of Ladybug & Cat Noir Awakening. Ladybug & Cat Noir Awakening movie is currently in production, with the movie release date being set to 2021. Its plot is rumored to be a mix between the origin of the universe and the ending of Season 5. Jeremy Zag is constantly teasing fans with concept art of the animated movie on this Instagram. The last being on May 15, 2020, where he reveals four new teasers from the movie.
When Will Miraculous Season 4 Start?
As for the "Miraculous: Tales of Ladybug & Cat Noir" series release dates, we are waiting for Season 4 & Season 5 dates to be announced soon. You can check the latest status information for Season 4 here.
Don't forget to Subscribe to Our Newsletter for the latest information about the Ladybug & Cat Noir!
What are your expectations for the upcoming movie?
Share your ideas in the comments below!