Damson Idris as Franklin Saint
Damson Idris is the main character in Snowfall as "Franklin Saint". He is known for "Miranda" and "Snowfall" Series. In Snowfall, he is working in a small store in his neighborhood. As he is getting into drugs business, he has one strong ambition; earning a lot of money.
---
Carter Hudson as Teddy McDonald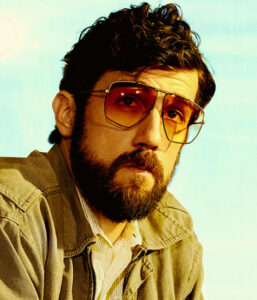 Carter Hudson plays "Teddy McDonald" in Snowfall. He is a corrupted CIA agent who is into all kinds of dirty jobs including trading drugs and illegal guns.
---
Isaiah John as Leon Simmons
Isaiah John plays "Leon Simmons" in the series. He is a very close friend of Franklin. Sometimes he can get into trouble, but he is generally fond of playing music. Franklin trusts him more than anyone else.
---
Amin Joseph as Jerome Saint
Amin Joseph plays "Jerome Saint". He is franklin's neighbor and uncle. He is interested in drugs jobs.
---
Sergio Peris-Mencheta as Gustavo 'El Oso' Zapata
---
Angela Lewis as Aunt Louie
Angela Lewis plays "Louie Saint (Aunt Louie)". She is Jeremy's wife and Franklin's aunt. She is always helpful to Franklin.
---
Michael Hyatt as Cissy Saint
Michael Hyatt plays Cissy Saint in the series. She is Franklin's mother. She doesn't know what her son is doing. She only wants Franklin to have a good life.
---
Emily Rios as Lucia Villanueva
Emily Rios plays "Lucia Villanueva" in Snowfall. She is the daughter of a Mexican Drug Boss. She is making dirty jobs with her cousin.
---
Reign Edwards as Melody (aka Mel)
Reign Edwards plays "Melody". Mel is literally the "girl next door" and Franklin's childhood friend. They start to develop a potential romance with Franklin as Franklin rises up in the drug business.